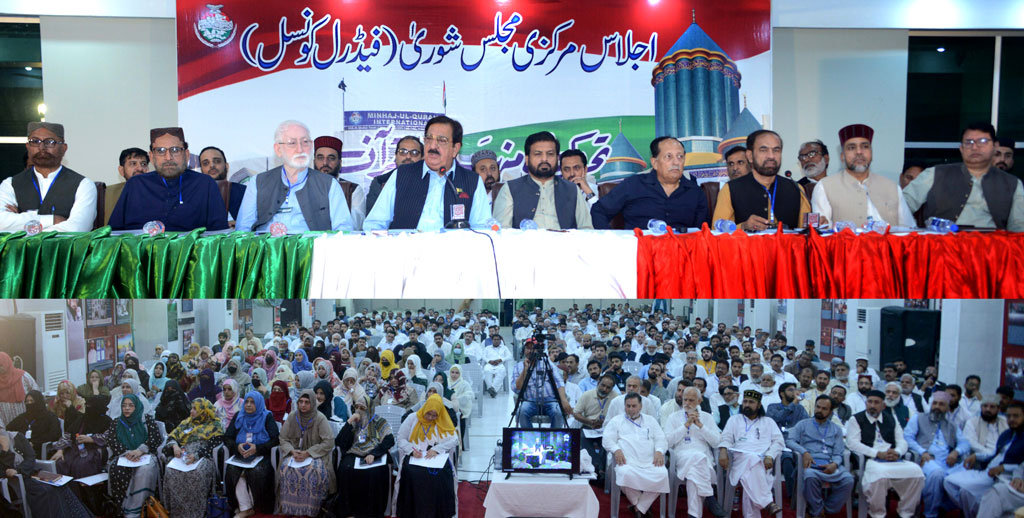 The Majlis-e-Shura of Pakistan Awami Tehreek (PAT) has decided to hold countrywide protests on June 17 on the completion of eight years of the Model Town tragedy and against the non-provision of justice. More than seven hundred members attended the meeting.
Expressing his views on the occasion, PAT Secretary General Khurram Nawaz Gandapur said that the stay on the work of the JIT that has been in force for the past three years is benefiting the accused. He said that the appeals filed by the family members of the martyrs for justice have been pending for the last many years; whereas those moved by the accused are fixed for immediate hearing, adding that now the decisions on the acquittal have also begun to be delivered. He asked if the principal accused and top police officials are innocent, then who is the killer.
The Shura prayed to the Chief Justices of Supreme Court and Lahore High Court to take notice of the Model Town tragedy and deliver justice to the family members who have been waiting for it for the last eight years.
Khurram Nawaz Gandapur wondered as to why the stay order has remained in force for the past three years that stopped the JIT from working despite the fact that this JIT was formed in the light of the orders of the larger bench of the Supreme Court of Pakistan. He asked as to how justice will be administered without fair investigation. He said that the oppressed of Model Town are questioning why they remain deprived of justice despite the passage of eight years and why no headway is being made. He said that the Supreme Court gave direction to the Lahore High Court to dispose of the appeals within three months, stating that more than two years have passed since these directions were given and no development has been witnessed on any appeal.
PAT Secretary General said that we are peace loving people and hold the judiciary in the highest esteem. He said that we are looking up to our judicial forums for justice. The Shura meeting decided to hold protests in front of the press clubs across the country on June 17 and the workers will get their protest recorded on constant injustice.
Those who attended the Majlis-e-Shura included Brig. (r ) Iqbal Ahmad Khan, Noorullah Siddiqui, Mian Rehman Maqbool, Noor Ahmad Sahoo, Qazi Shafique, Jawwad Hamid, Rafique Najam, Raja Zahid Mahmood, Allama Rana Muhammad Idrees, Mazhar Mahmood Alvi, Sidra Karamat, etc.