Minhaj-ul-Quran USA vehemently condemned the worst incident in the history of the Pakistan of brutal killings of innocent unarmed citizens including women, children and elderly at Minhaj-ul-Quran Secretariat Lahore on Monday, June 17, 2014.
Minhaj-ul-Qur'an International (MQI) is an organization with branches and centers in more than 90 countries around the globe, working for the promotion of peace and harmony between communities and the revival of spiritual endeavor based on the true teachings of Islam. Its Main Secretariat is in Lahore, Model Town where the innocent citizens of Pakistan were fired upon by the Punjab Police for resisting the removal of legally authorized barriers that were set 4 years ago, upon the orders of the High Court of Pakistan, for security reasons. The barriers were erected at the Secretariat and at the residence of the founder of Minhaj-ul-Quran International, Shaykh-ul-Islam Dr. Muhammad Tahir-ul Qadri, in the Model Town Extension area.
Instead of holding talks with the PAT leadership in daylight, the coward police, the state terrorists, chose to launch an attack on after midnight and sprayed a volley of tear-gas shells at the unarmed PAT workers without realizing that it was a residential area where elderly citizens, women and children also lived. Many families had to leave their tear-gas-filled houses in haphazard manners. Police blindly fired tear-gas shells of which some landed on locals' residences. The local residents reported that the Lahore police action was barbaric and inhuman.

Berlin (Germany): PAT holds demonstration before Pakistan Embassy to protest torture of its workers by Punjab Police.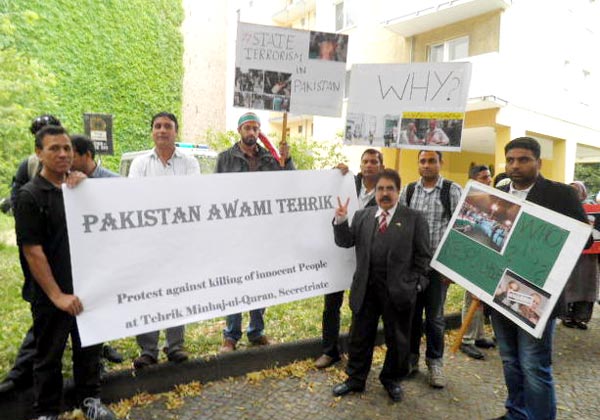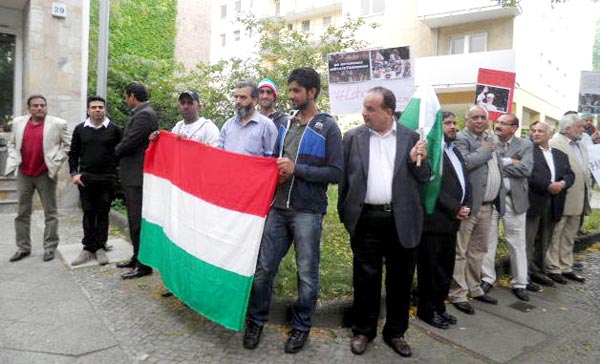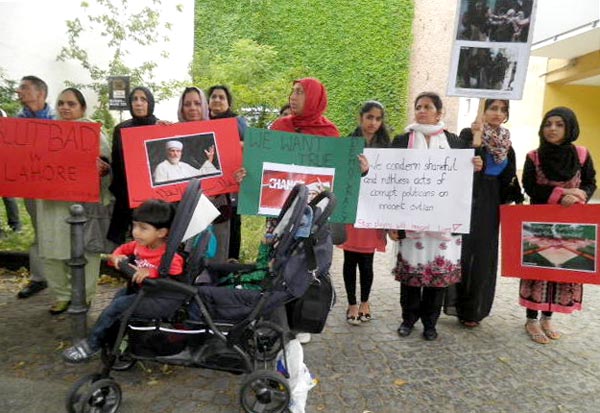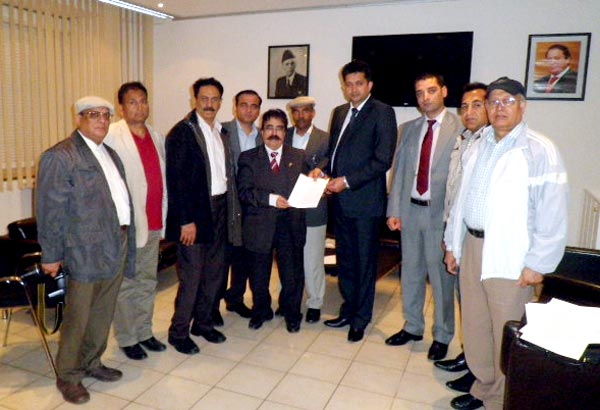 Denmark: Pakistani organizations hold a protest demo in front of Pakistan Embassy against the police brutality in Lahore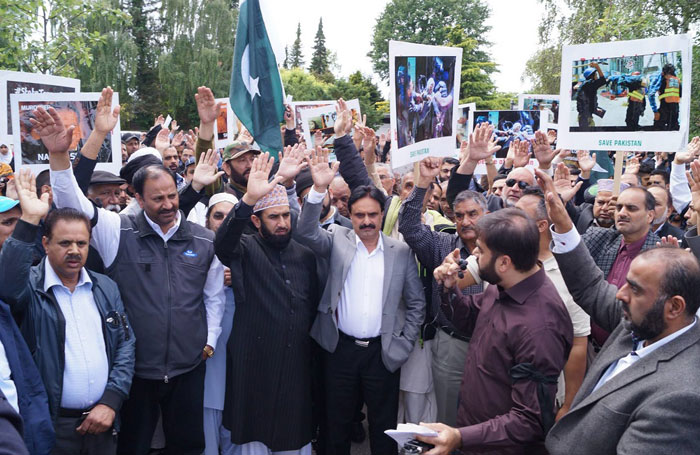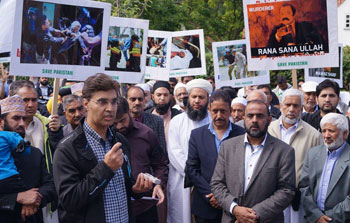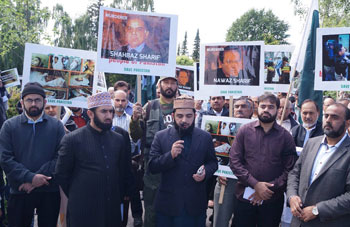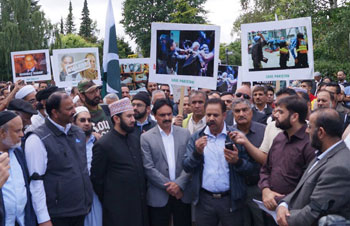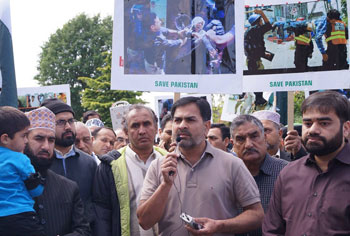 France: Demonstration was held to protest police barbarism in Model Town, Lahore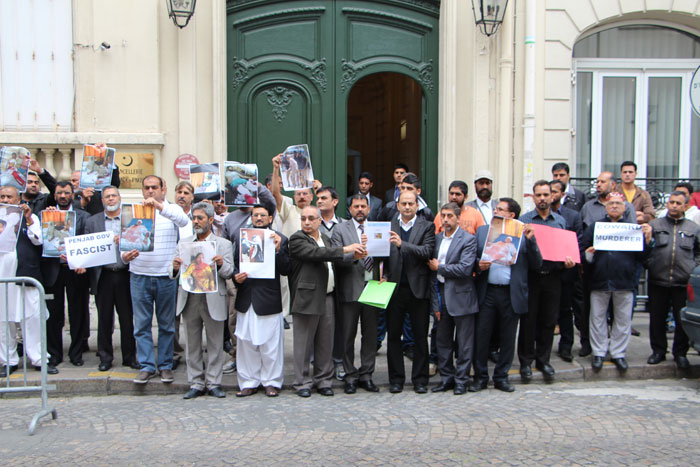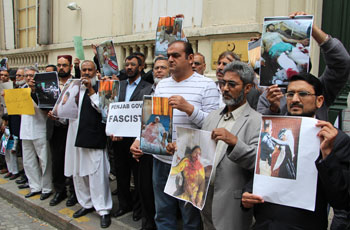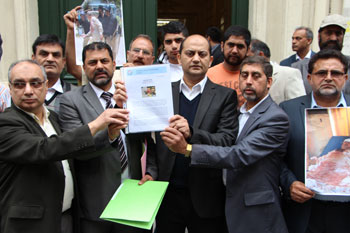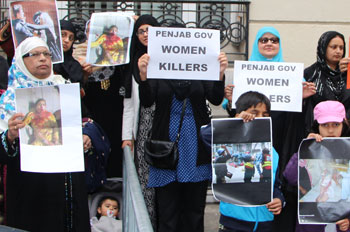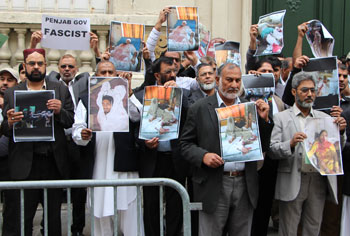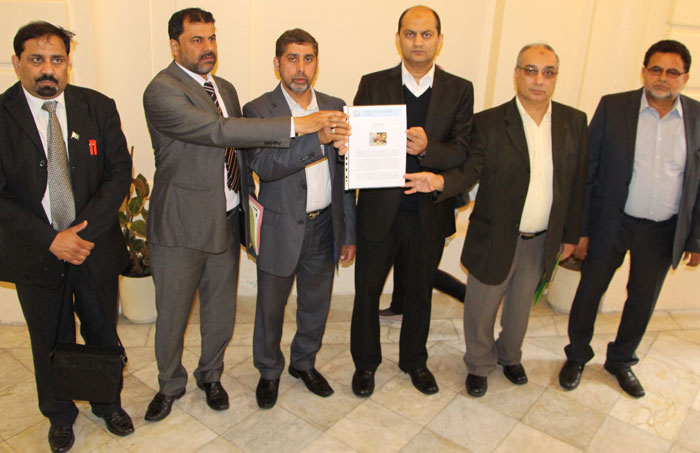 Germany: Demonstration held to protest police brutality in Lahore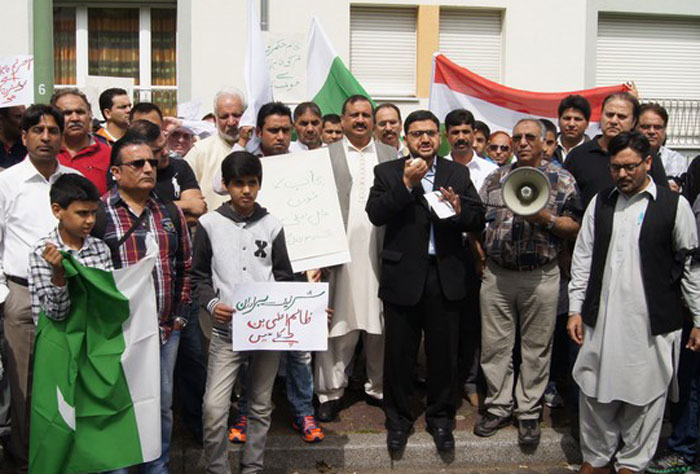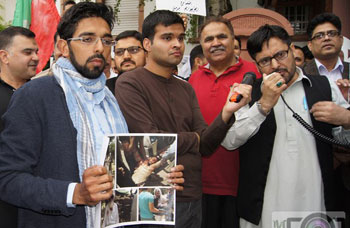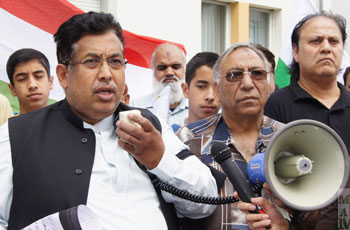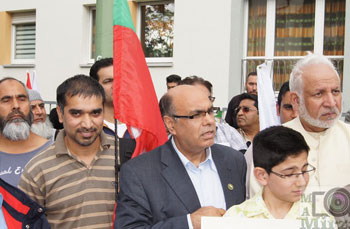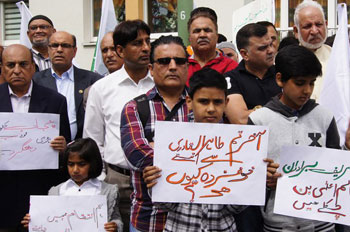 Spain: Pakistan community protests against Model Town tragedy in front of Pakistani Consulate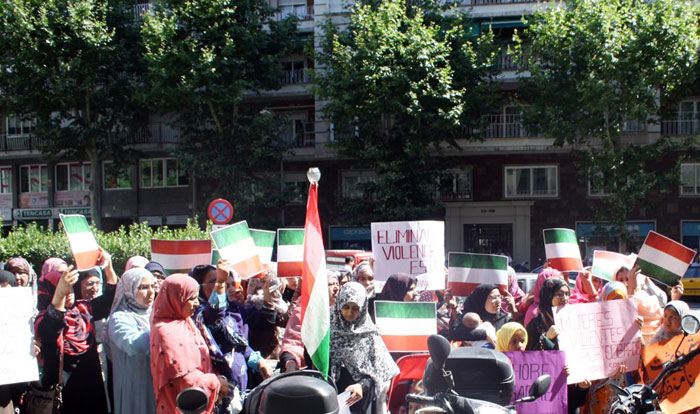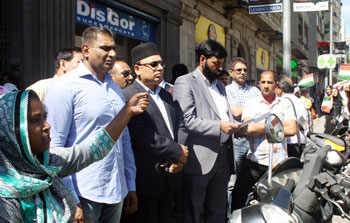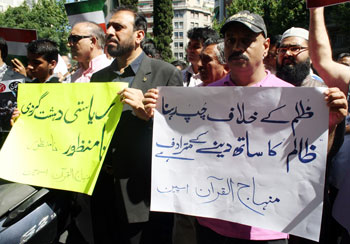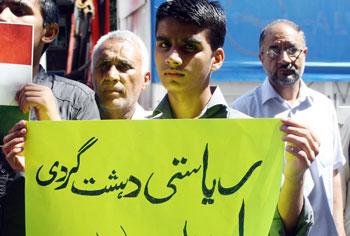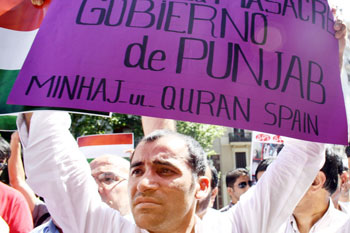 MQI Greece holds demonstration in front of Pakistan Embassy to protest against Model Town tragedy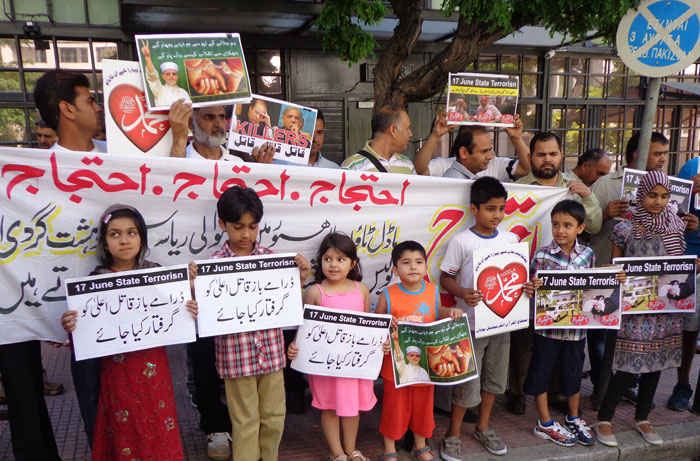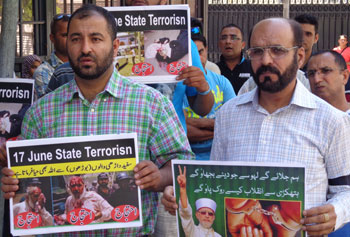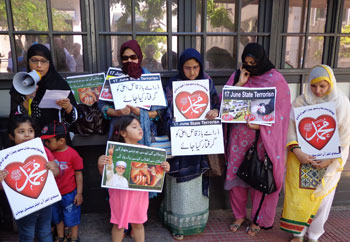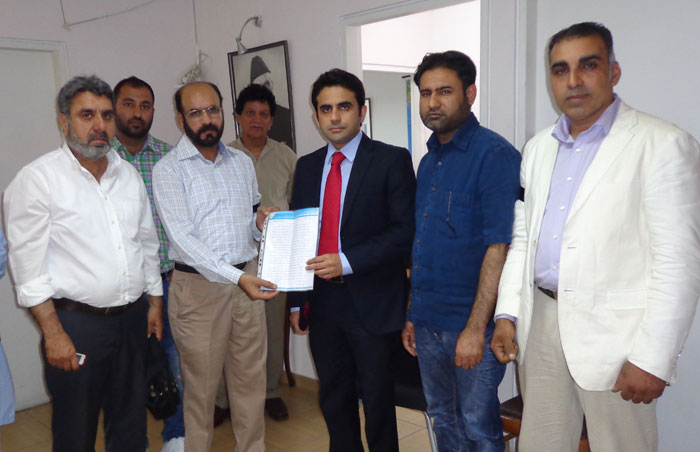 Austria: The members of Pakistani community take out peaceful demonstration in front of Pakistan Embassy to express their solidarity with martyrs of Model Town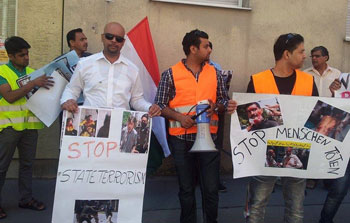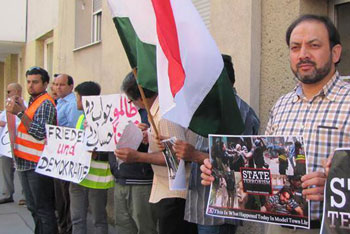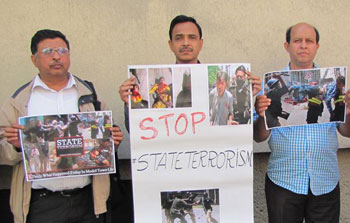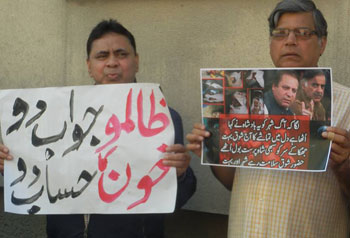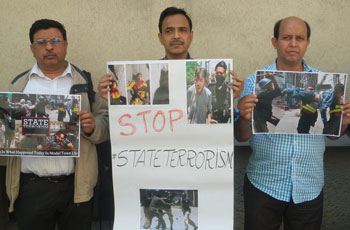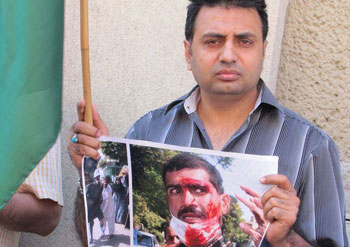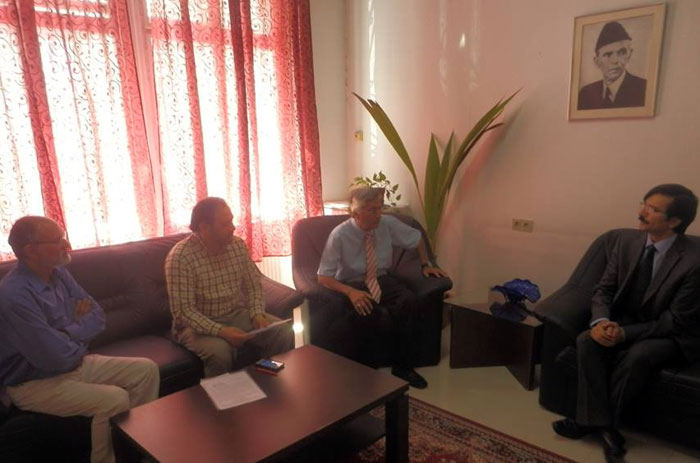 Spain: MQI leaders condemn police brutality against innocent workers in emergency press conference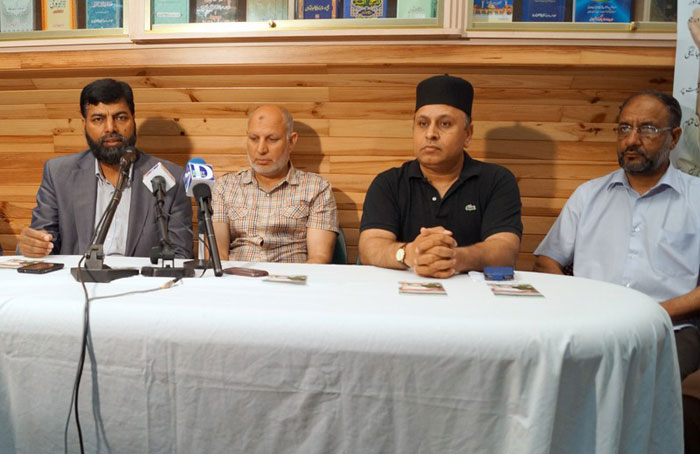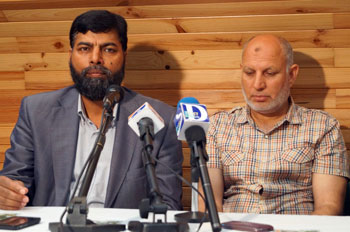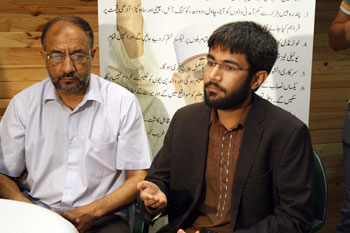 Greece: Quran Khawani being held for those martyred in MQI Secretariat in Model Town