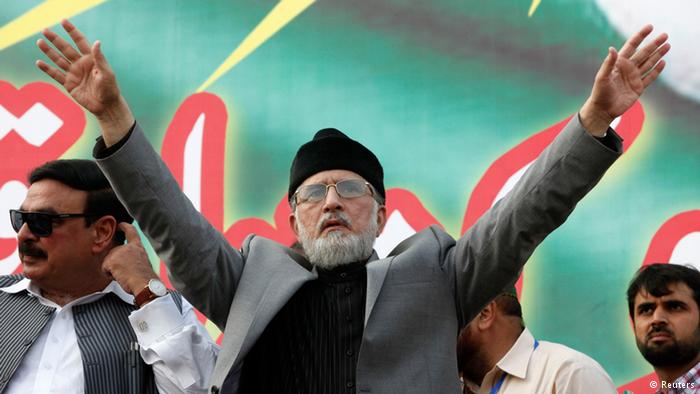 LAHORE: Pakistan Awami Tehreek (PAT) chairman Dr Tahirul Qadri on Friday sought assistance from Chief of Army Staff General Raheel Sharif to oversee the matter of newly-constituted Joint Investigation Team (JIT), formed to probe into the matter of the Model Town massacre, private media reported.
Dr. Qadri, addressing a press conference at PAT Secretariat in Lahore through a video-link from Canada, warned that the army might have to launch an operation across the country if justice is not provided to the deceased.
"Army chief should also launch Zarb-e-Adal in Lahore and Islamabad or God forbid the country could descend into anarchy," he added.
Dr. Qadri claimed that General Raheel had conceded to three of their demands.
"The demands were to register an FIR of 14 murders, formation of a JIT and resignation of Chief Minister Shahbaz Sharif till completion of the investigation," he further said.
Qadri stated that his request to the army chief came as result of non-fulfillment of the commitments made by the government.
He rejected the formation of JIT by the government, consisting of Adbul Razzaq Cheema, on the grounds that Cheema has close association with Sharifs. He showed his willingness to accept a JIT from Khyber-Pakhtunkhwa, consisting of members from the ISI, MI, IB and police.
Source: www.pakistantoday.com.pk